Technology - 03/28/2019
"Your connection to this site is not secure." What does it mean?
Since information is currently very valuable, protecting data and ensuring that sensitive or personal information does not fall into the wrong hands is highly recommended. To that end, websites are required to use security certificates, which are responsible for validating websites and establishing secure connections between visitors and website servers.
You probably have already come across the following warning when accessing a website: "YOUR CONNECTION TO THIS SITE IS NOT SECURE." That happens to websites without the SSL/TLS security protocol. In other words, they still use HTTP protocol rather than HTTPS.
HTTPS is a combination of HTTP and SSL/TLS protocols. In short, the difference between HTTP and HTTPS is the extra layer of cryptography added by the SSL/TLS protocol, which enables safe information exchange without interception.
According to Google, since 2017 efforts to raise awareness of the use of security certificates have been producing positive effects:
Over 68% of Chrome traffic on Android and Windows is protected;
Over 78% of Chrome traffic on Chrome OS and Mac is protected;
81 out of the top 100 websites use HTTPS by default;
Another research conducted by BigData Corp in 2018 indicates that 91.43% of the global website average already uses security protocols. Part of this increase is the result of Google's actions, that, since July 2018, has been labeling uncertified websites as "Not Secure" in the Google Chrome address bar. Therefore, users can easily identify whether the website is secure or not. The absence of the security seal, which is represented by the "padlock" in the address bar and the "s" in HTTPS, leads users to rightly feel uncertain and, as a result, uncomfortable to share information.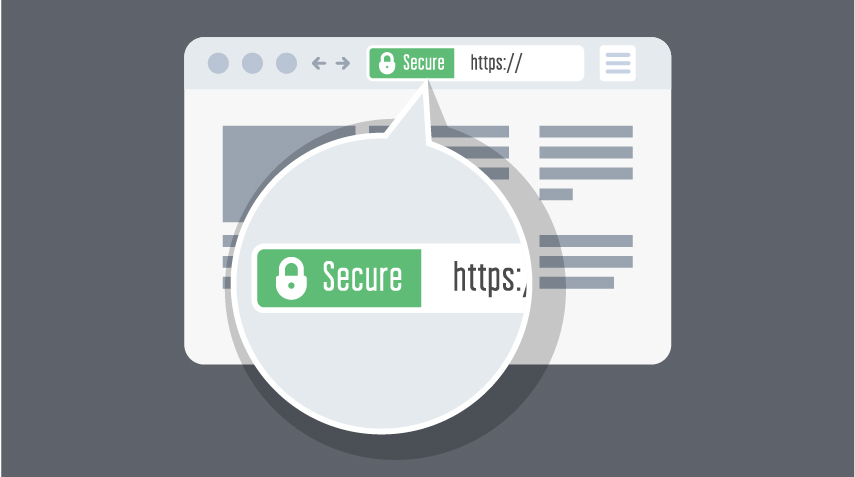 Once websites offer the HTTPS protocol, all information, including name, email, telephone, company, banking data, among others, entered by users in the browser is encrypted and eligible for processing in the server, avoiding MITM attacks, where this information can be intercepted.
In addition, as part of the strategy to encourage secure information traffic, "secure" websites are better ranked in Google's researches, i.e. the use of security protocols combined with SEO strategies is a great path for those seeking security and visibility on their websites. In addition to ensuring information security and avoiding users to feel uncomfortable when coming across such warning, it consequently improves website visibility on search engines, thus substantially increasing website access.
Published by Eliézer Oliveira.