Market Monitoring - 05/28/2021
MZ Joins London Stock Exchange 'Issuer Services Marketplace'
NEW YORK, May 27, 2021 /PRNewswire/ — MZ, a global leader in investor relations solutions, today announced its inclusion on London Stock Exchange's Issuer Services Marketplace, offering Investor Relations technology and services for all companies listed on London Stock Exchange, regardless of size or industry.
In addition to MZ's comprehensive investor relations and outreach service offerings, MZ will provide London Stock Exchange issuers preferential rates and exclusive technology packages. At launch, MZ is offering to design and implement a company's new IR website in 7 days, creating a new look and feel for the investor communication and the best-in-class technology. For more information on this offer, please contact sales@mzgroup.com.
"Our inclusion on London Stock Exchange's Issuer Services Marketplace will allow us to offer an engaging, professional public presence to any company looking to revamp the IR websites," said Amanda Munhoz, partner at MZ. "Having completed over 1,600 investor relations websites worldwide, we look forward to leveraging 20+ years of experience to service LSEG issuers and bring them an unrivaled level of service and adding best-of-breed market intelligence to empower investor relations strategy."
All MZ websites are built with investor engagement and regulatory compliance in mind, leveraging fully responsive, modern, and GDPR-compliant designs. Websites are hosted by Amazon AWS, with a user-friendly content management tool, and connected with market intelligence
"London Stock Exchange issuers will now have access to some of the most robust outreach, consulting, and IR technology solutions on the market," said Greg Falesnik, CEO of MZ North America. "We look forward to a long and successful partnership, while providing issuers a suite of consulting and technology services tailored to their unique needs."
About MZ
MZ is a global leader in investor relations solutions for over 20 years. Through innovative technology and exceptional customer service MZ empower investor relations strategy to over 800 clients worldwide.
MZ full suite of communications and intelligence solutions keeps IR professionals ahead of the market by providing them with all the tools and insights they need to make effective decisions and better engage with the market. MZ has offices in Chicago, New York, San Diego, Sao Paulo, and Taiwan.  Visit mzgroup.com to learn more.
Market Monitoring - 03/05/2021
MZ Successfully Launches Exclusive IR Website Offer to Issuers Traded on OTC Markets
NEW YORK, March 4, 2021 /PRNewswire/ — MZ, a global leader in investor relations services, announced today a successful start to the Company's limited-time IR website offering for publicly traded companies on the OTC Markets.  The special offer, available for OTCQX, OTCQB & Pink Sheet issuers, includes free setup and maintenance for the first year.
Since launching the offer, more than 20 public companies have signed up with positive initial feedback, noting how the launch of a new, compliant IR website was a simple and timely process. Below is a sample of feedback from public companies who participated in the offer:
"We are extremely pleased with our new and greatly improved IR website. The entire process was completed quickly and our investors are quite pleased with the ease of use and the simple but effective design." Reviv3 Procare Co. (OTCQB: RVIV)
"Working with the MZ website team was streamlined and efficient! We had our updated website done inside of a week in a hassle-free transfer. I highly recommend using the IR website add-on services that MZ Group provides. It's a high value service that frees up my time to focus on the business!" Grande West Transportation Group (OTCQX: BUSXF)
All MZ websites are built with investor engagement and regulatory compliance in mind, leveraging fully responsive, modern, and GDPR-compliant designs. Websites are hosted by Amazon AWS and with a user-friendly content management tool.
All eligible public companies can find more information at https://www.mzgroup.com/otc-lets-start/ or contact the MZ team at sales@mzgroup.com.
About MZ
MZ is a global leader in investor relations services for over 20 years. Our solutions are trusted by more than 800 clients worldwide and we have published over 1,500 IR websites. Our portfolio of intelligence and communication solutions empower our clients to be ahead of the market by providing them with all the tools and insights they need to make effective decisions and better engage with the market. For more information, please visit our website at http://www.mzgroup.com/.
Contact:
Amanda Munhoz
Partner & Sales Executive 
Amanda.munhoz@mzgroup.com
Market Monitoring - 05/15/2020
The New Normal in Investor Relations
A  lot has been said about the "new normal" post-pandemic, new forms of interaction, remote work and so on. But what is going to change in our daily investor relations routine?
Although it is too soon to predict all impacts, we can already anticipate some changes that will continue even after the crisis, such as: 
Virtual Conference Calls and Roadshows:
It will be some time before companies can hold traditional conference calls and one-on-one meetings with investors, whether due to travel restrictions or extended social distancing measures. Even though technologies for virtual roadshows have already been available for a long time, most investors still prefer to discuss strategies with management during in-person meetings. In face of the crisis, these barriers have been removed and virtual communication has increased and should continue to grow. As they will save money on hotels, banks will be able to organize these events much more often. In addition, smaller companies will also be able to participate, since there will be no travel expenses. Not to mention saving travel time, which will allow C-Level executives to participate in the calls. Finally, we see a long-term trend towards a hybrid model that combines virtual and in-person meetings. However, when it comes to communication, the more options we have the better.
Virtual Investor Days:
Every IR department knows how difficult it is to organize a good Investor Day. It involves taking investors to a remote plant, demonstrating the operation and engaging all senior management to give an in-depth presentation of the company  in order to guarantee that investors will be committed to the long-term strategy. Now, imagine taking the logistics hassle out of the equation and providing a good video experience, with short videos that you can send to your entire shareholder base, including pre-submitted questions, interviews with management and everything technology has to offer. Virtual Investor Days are an excellent opportunity for the IR department to present the company and engage stakeholders.
Educational Webinars and IR Events:
The main events for our segment, such as the annual events of the Brazilian Investor Relations Institute (IBRI), National Investor Relations Institute (NIRI) and Brazilian Institute of Corporate Governance (IBGC), were postponed or had their original format changed. Even though face-to-face networking is beyond comparison, we have to deal with our reality and maintain an active conversation by using the available tools. Discussion forums, WhatsApp groups, webinars and lives with experts maintain investor relations professionals close to each other and allow them to share valuable experiences. 
Constant and Transparent Communication:
The world has changed overnight, and, even with an uncertain future, IR departments felt compelled to describe the impact of the pandemic in the short, medium and long term in  releases and material facts. In light of this, the best option is to maintain constant communication, being transparent about the immediate results, but focusing on the long-term growth, team quality, investments in technology and everything that makes a company a good investment. There are many ways to improve communication. What we have seen so far is short videos featuring C-Level executives using simple language, intended for individual investors, who are, understandably, fearing for their investments; weekly releases with updates on the effects of the crisis on the company's operations and its impact on sales and the supply chain; and a "COVID hub" on the company's IR homepage to concentrate all COVID-related information. In this hub, we see materials including messages from the CEO to clients, employees and suppliers; philanthropic partnerships with former competitors; and amendments to  previous guidance for investors, among others. No matter what you do, it is time to be more transparent and reach out to investors, maintaining the same routine even after the crisis.
Digital Shareholders' Meetings: 
As shareholders' meetings are such a relevant rite for publicly held companies, they were a challenge to be reckoned with. The regulatory bodies had to act rapidly and efficiently to test and validate technologies that would meet the main requirements, such as security when identifying shareholders, receiving documents and streaming events, as well as controlling vote casting and counting. The system must also allow shareholders to communicate with each other and the chairperson and the secretary to draw up the minutes with the signatures of the shareholders who participated remotely. The good news is that, once this new model is tested and validated, companies will be able to offer a call notice option that is fully or partially digital, thus increasing shareholder attendance.
Focusing on Risk and ESG Management:
Good corporate governance is critical at all times, but even more so in times like this. We see that companies that had not yet formed a crisis committee have already caught on, and this pervades not only the board, but the entire company. There are many concerns, but actions always need to be coordinated. For example, companies that focus solely on economic issues, risking the lives of their employees will probably have their reputation among consumers damaged in the long term. On the other hand, companies that focus more on social initiatives and manage to communicate this well can attract new investments. ESG is gaining momentum, as the companies that had already successfully mapped their risks tend to recover faster than its peers. The IR department must be very close to  C-Level executives at this moment in order to clearly communicate the company's strategy, increasing the organization's value creation and preservation.
– Amanda Munhoz, partner at MZ
Market Monitoring - 04/17/2020
Key Investor Relations Trends For 2020
The role played by Investor Relations has been quickly evolving, whether due to changes in regulation, new technologies or the dynamics of an unpredictable market. Having control over these transformations is fundamental for success. To help keep you informed and, perhaps, even contribute with your annual planning, we constructed a list of key investor relations trends for 2020:
To access the full document, click here.
1. COMMUNICATION WITH INDIVIDUAL INVESTORS
Due to new technologies and its facilities, there has been an increase in retail investors entering the stock market. Therefore, companies now face the challenge of adapting their communication style in order to meet the demands of this growing audience.

In order to attract this new type of investor, IR professionals need to take steps beyond the traditional approach aimed at retail investors, which includes invitations to events, access to management and an open communication channel with the IR department.
Retail investors have more dynamic profiles and seek –operating and financial data in a more digital and direct manner. They appreciate interactive solutions, such as videos, podcasts, social networks and intensive use of technological tools.
Thus, IR professionals need to establish a multichannel approach that ensures that the company's message is being well understood by all investors.
2. METRICS THAT HELP MEASURE THE EFFECTIVENESS OF THE IR PROGRAM
Measuring the efforts carried out by IR professionals has never been an easy task since data is rarely integrated. By analyzing share prices alone, we ignore issues that go beyond the work carried out by IR, thus compromising the result of the assessment. Additionally, the number of meetings or conferences held in the period does not necessarily imply they were effective. The challenge for Investor Relations Officers is to gain exposure to C-Level and Board executives in order to present the efforts carried out by the IR team aimed at:
Reducing cost of capital;
Generating value by raising the ratio between share price upside and financial multiples (always in relation to the company's peers);
Managing the company's shareholder based in such a way that it is in line with the company's current investment strategy and thesis;
Mastering relationships with analysts to reduce dispersion between estimates;
Measuring the conversion rate of prospect investors (targets) into actual shareholders as a result of meetings and conferences, thus improving the use of management's time (productivity);
Receiving feedback from the market on its perception regarding the company's positioning and strategy against its peers and/or comparable players;
Monitoring the company's compliance with regulatory bodies;
Articulating the company's value proposition: create an investment thesis based on premises and facts that clearly expose the company's strategic choices and how it effectively creates value through consistent and sustainable growth.
3. CHALLENGES ARISING FROM THE MIFID II FRAMEWORK AND IMPACTS ON CORPORATE ACCESS
According to Bloomberg, the number of sell-side analysts declined 8% in 2019. Budgets for research analysts are expected to be reduced by 20% to 30% in 2020.
The MIFID II framework brings new challenges to IR teams, mainly in terms of access to institutional investors, portfolio managers and buy-side analysts, which is done directly and without intermediation by brokers/investment banks.
Many institutional investors have established their own internal corporate access teams to help facilitate meetings between the corporate issuers and their own portfolio managers and decision makers.
Companies that have lost significant research coverage must have a more proactive IR approach. The importance of the IR website along with the format and quality of the communication materials are now more important than ever. IR professionals must also be able to more effectively identify and track investors – that is, understand who is accessing the website and what they are searching for. Cross-referencing mailing and webcast analytics with the company's shareholder base and targeting strategy is also fundamental.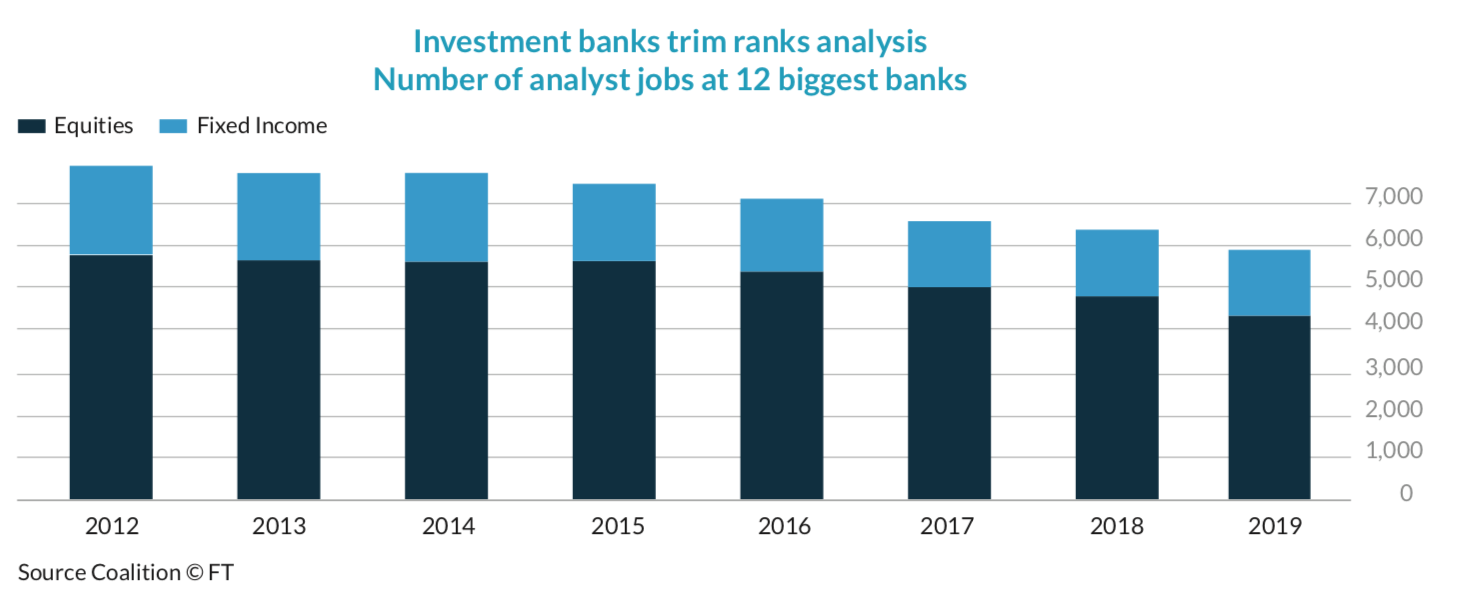 4. ADOPTING STANDARDS TO REPORT ESG FACTORS
Investors are increasingly expecting that IR teams understand Environmental, Social and Corporate Governance issues and include data on these matters in the company's releases, websites and other communication materials. ESG has already been discussed for years but is gaining more relevance. Some companies already include ESG tables applicable to their respective industries and in accordance with the standards established by the Sustainability Accounting Standards Board.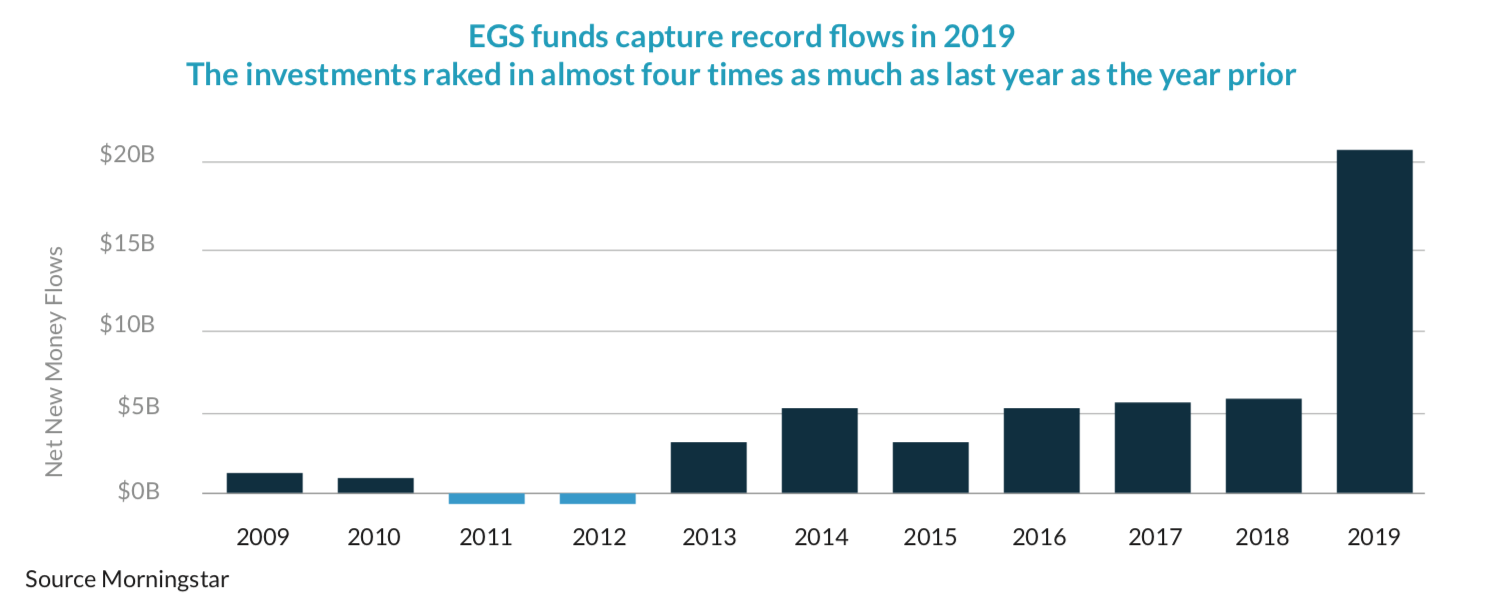 Forbes magazine estimates that 1⁄4 of all global AUM already analyze ESG data, which means that IR professionals must be prepared to answer questions during one-on-one meetings, increase ESG data on IR websites and deeply understand how ESG can help mitigate corporate risks.
5. AUTOMATION OF PROCESSES THAT IMPROVE TIME MANAGEMENT
IR professionals are being pressured to deliver new ESG data, disseminate this information in a way that it reaches retail investors, take active roles in the search for new investors within the scope of the new MIFID II legislation, and maintain a lean and efficient team. None of this is possible without the use of new technologies that help reduce the time spent on operational activities and allow a more targeted work approach.
To achieve this, key resources available include:
Virtual roadshow platforms
Pre-recorded videos for disclosing results
IR websites with automatic updating of CVM and SEC files
Single-click mailing system
CRM fueled with market data
Targeting intelligence tools
The use of technology that generates reports and analyses the shareholder base, as well as integration with other day-to-day tools.
6. STRATEGIC COMMUNICATION CHANNEL: MARKET FOR THE COMPANY
Although the primary role of the IR department is to communicate with investors, being able to convert one-way conversations into dialogues is where the true strategic value lies.
Investor feedback is valuable for the Company's managers and provides a direct answer to how the company is perceived by the market. By providing details on investor concerns, IR teams can help the Board of Directors to gain a better sense of how the company's strategy is being perceived (planning and execution), allowing for adjustments along the way that ensure long-term success and keep investors satisfied in the short term.
7. APPLICATION OF THE GENERAL DATA PROTECTION REGULATION (GDPR)
The European Union's Global Data Protection Regulation (GDPR) came into effect on May 25, 2018 and governs the acquiring, processing and storage of personal data of current and former EU residents. The California Consumer Privacy Act (CCPA) came into effect on January 1, 2020 and governs how companies process data for individuals living in California.
All of these regulations aim to protect individual rights. For IR teams, this implies in having candid conversations with their service providers on how they are processing data and what storage methods are used, especially regarding information on security and data confidentiality at the source where information was collected:
Use of cookies in IR websites;
Registration data on platforms that require login and password;
Data obtained from the Webcast access form;
Data obtained from the Mailing registration form;
Data obtained from the Contact IR form;
How shareholder data from the custodian bank's file is controlled.
Market Monitoring - 03/06/2020
Application of the General Data Protection Regulation (GDPR)
The European Union's Global Data Protection Regulation (GDPR) came into effect on May 25, 2018 and governs the acquiring, processing and storage of personal data of current and former EU residents.
The California Consumer Privacy Act (CCPA) came into effect on January 1, 2020 and governs how companies process data for individuals living in California.  In Brazil, the General Data Protection Law (LGPD) will come into force on August 16, 2020.
All of these regulations aim to protect individual rights. For IR teams, this implies in having candid conversations with their service providers on how they are processing data and what storage methods are used, especially regarding information security and data confidentiality at the source where information was collected:
Use of cookies in IR websites;
Registration data on platforms that require login and password;
Data obtained from the Webcast access form;
Data obtained from the Mailing registration form;
Data obtained from the Contact IR form;
How shareholder data from the custodian bank's file is controlled.